Rates for 2023 Season
3 days fishing / 4 nights lodging $2495
4 days fishing / 5 nights lodging $2995
5 days fishing / 6 nights lodging $3495
*These rates are based on fuel at $5.00 a gallon, if the price of fuel goes about $5.00 a gallon, a fuel surcharge may be added to these rates.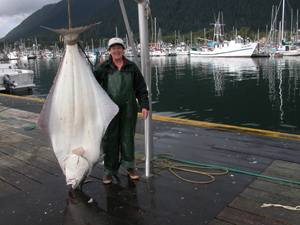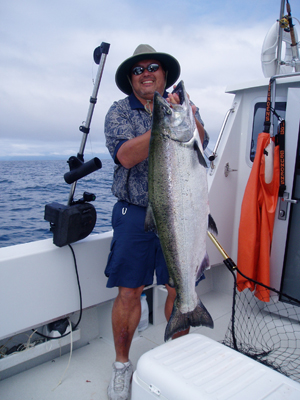 Your Package Includes
Lodging (based on double occupancy)
Breakfast and Lunch
Alaska fishing license and salmon stamp
10 hours on the water
All fishing gear and rain gear
Airport pick-ups and departures
Your Package Does Not Include
Airfare to Sitka
Evening meal
Gratuities
Sitka sales tax
Fish processing
Daily Fishing Rate
$450 per-person a day. Includes lunch and soft drinks. This is for the individual that wants to make their own arrangements for everything we would normally take care of.
There are always questions about tipping, an industry standard is $100 per person per day.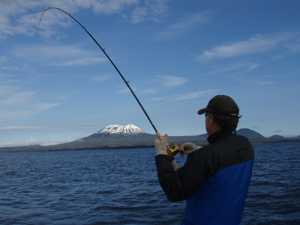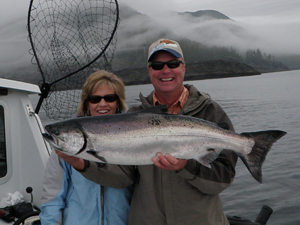 Reservation Policy
We require a $500 deposit per person cash, check or credit card to confirm reservation.  The remaining balance is due on arrival.
With a 90 day or more notice a full refund is available, no explanations necessary. Cancellations less than 90 days will be refunded if the vacancy can be filled.
More Info For Planning Your Trip
Weather
Sitka has temperatures ranging from 50 to 70 degrees. Expect both sun and rain on your trip.  Plan to wear layered clothing.  Dress casually and comfortably.  Rain gear is provided in sizes up to 2XL.  We also provide boots from size 8 to size 13.
Water Conditions
We are able to fish both open and protected waters.  I you have trouble with sea sickness, it is recommended that you check with your physician before your trip.
Fishing Gear
Top quality, well maintained rods and reels perfectly suited to our fishing are provided.  If you would like to bring your own gear please feel free to do so.
What to Bring
Your camera, a hat, sunscreen and sunglasses.
Travel
Alaska Airlines has daily jet service from Seattle to Sitka.  (800) 252-7522 or www.alaskaair.com
More about Sitka
Recommended reading at www.sitka.org
Lodging accommodations are now provided on-site, located within walking distance of downtown.